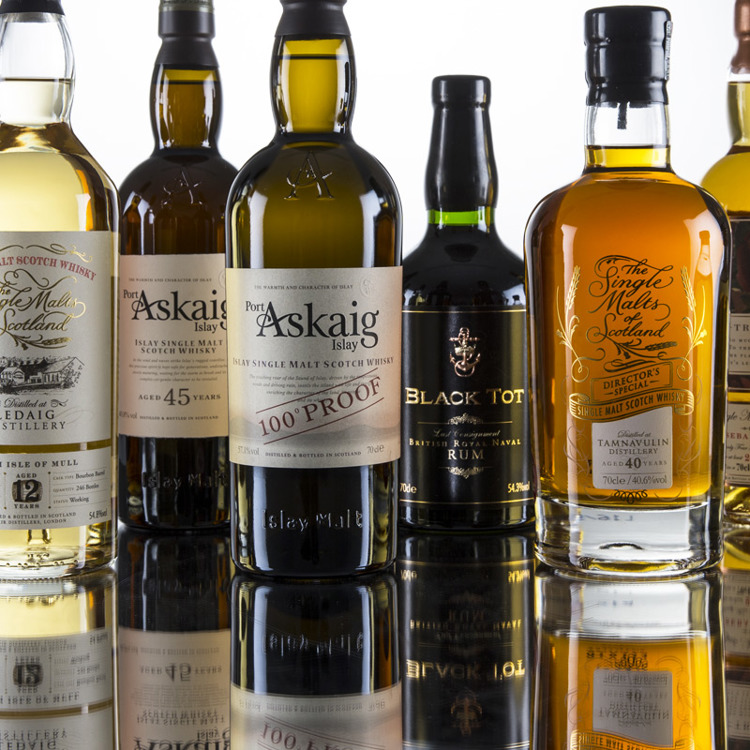 Contact
Elixir Distillers, Elixir House, Whitby Avenue, Park Royal, London NW10 7SF, United Kingdom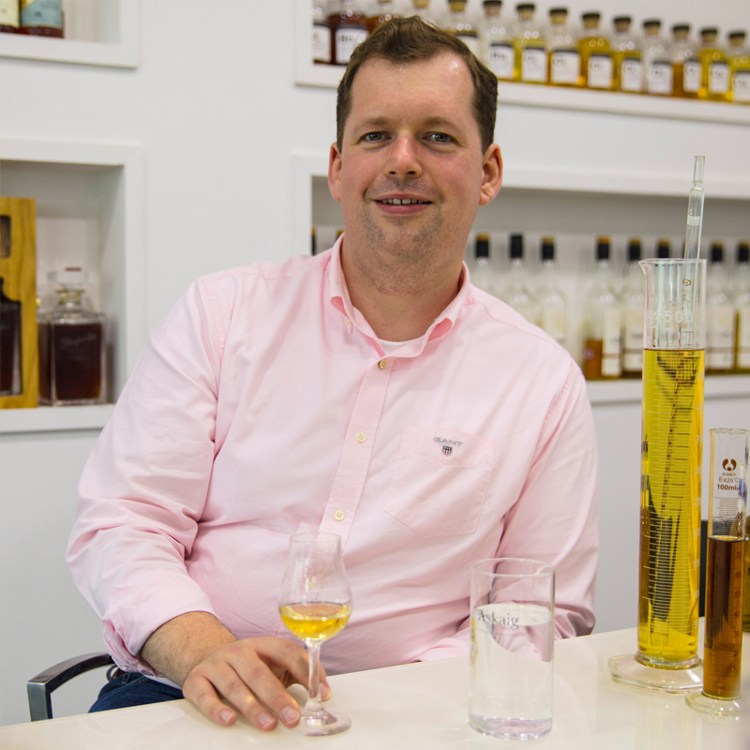 Meet The Team
OLIVER CHILTON
HEAD BLENDER & BUSINESS MANAGER
Oliver has been involved in most parts of Speciality Drinks over the years, having started out in the original Whisky Exchange shop by London Bridge before being moved to head office to assist with running the Whisky Show in its early days. His palate helped secure him a role selecting casks for independent bottling – leading the way to the creation of Elixir Distillers.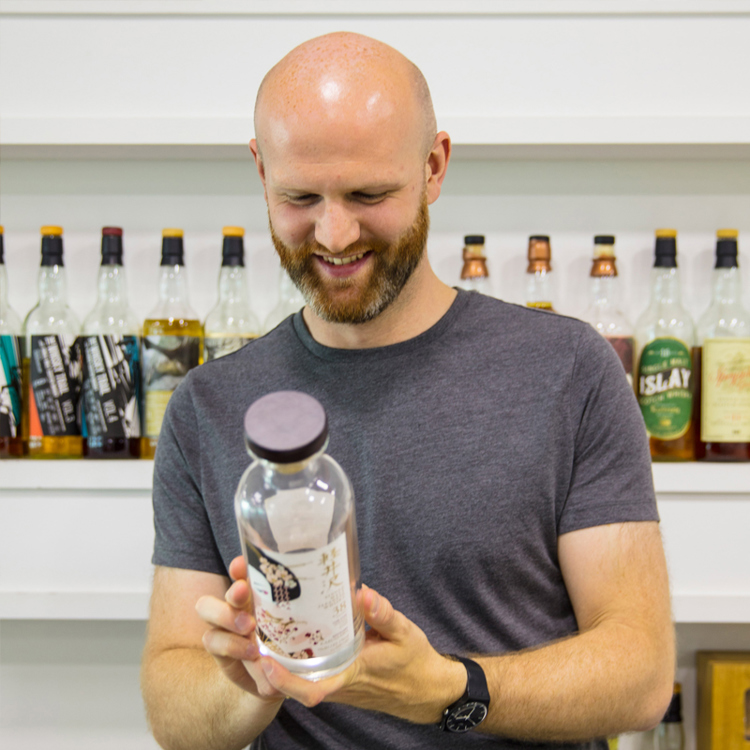 ANDREW THOMSON
OPERATIONS MANAGER
Originally from Campbeltown, Andrew left home to study chemical engineering in Glasgow and later headed to London where he started working at the Whisky Exchange shop in Covent Garden. Since 2017 he has been with Elixir Distillers, overseeing all bottling projects from start to finish. Andrew spends much of his spare time playing the bagpipes and has previously claimed the title of World Pipeband Champion.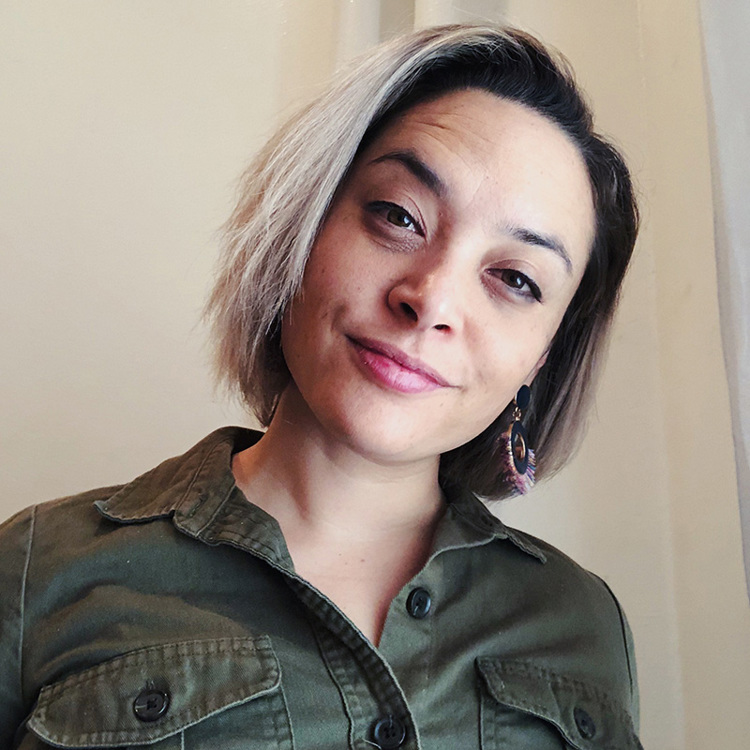 CHANEL LIQUORI
INTERNATIONAL SALES MANAGER
Chanel is an award-winning bartender who joins us from the sunny shores of Brooklyn by way of Australia and New Zealand. Having worked with several international drinks companies, including Pernod Ricard, Bacardi and Atom Brands, Chanel brings a passion for the hospitality and spirits industry which is only surpassed by her undeniable love of Prince.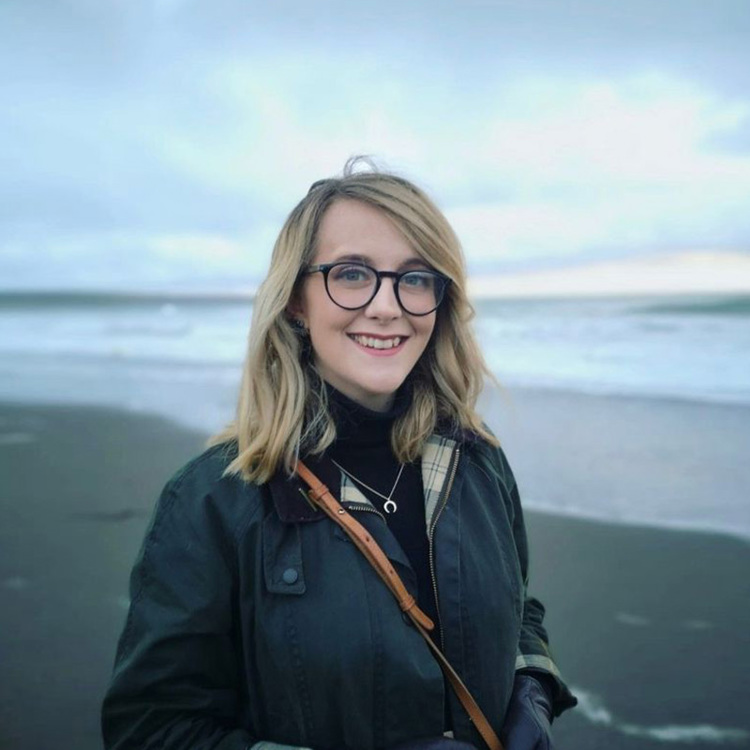 EDEL O'KEEFFE
BRAND MARKETING EXECUTIVE
Hailing from Ireland, Edel has hopped over the Irish sea to be our London-based brand marketing executive. Throughout and after her university studies in marketing and French, she whet her whisk(e)y palate working with Pernod Ricard as a Jameson brand ambassador in their Midleton Distillery. Passionate about French language and culture, Edel has also lived in France and loves a good baguette. You'll often find her lost in a bookshop on weekends.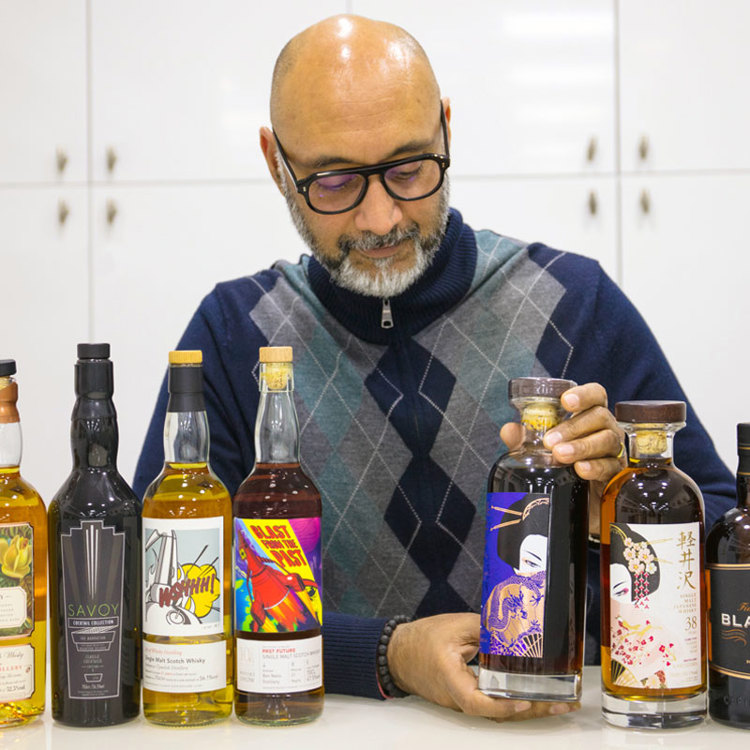 RAJ 'MR. C' CHAVDA
CREATIVE DIRECTOR
London born and bred, Raj gained his Master's degree from Central Saint Martins and went on to work in digital advertising agencies for over 20 years. In 2004 he started consulting for Speciality Drinks, later taking on a full-time role as Creative Director.

Today he's responsible for creating visual assets and branding for all our whiskies, including the award-winning lenticular labels for The Whisky Exchange Whisky Show bottlings in 2018, and the iconic Karuizawa Geisha series. On the rare occasion that he leaves the office, Raj likes to travel the world and get closer to discovering the meaning of life.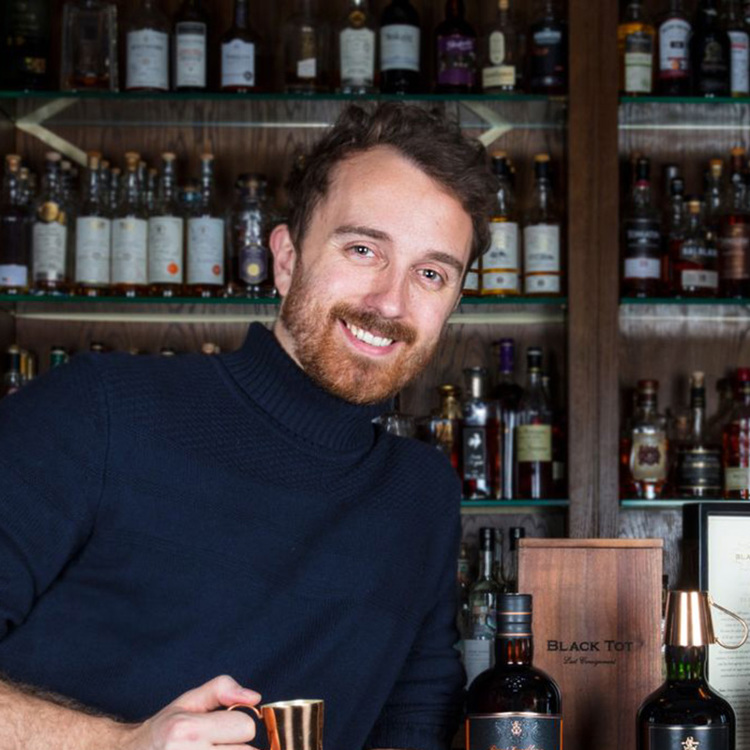 MITCH WILSON
GLOBAL BRAND AMBASSADOR (BLACK TOT RUM)
Growing up in England, Mitch started his bartending career at London's world-famous tiki bar, Trailer Happiness. Longing to take his skills abroad, he headed to Los Angeles to work at Cole's Red Car Bar and to Australia where he worked at Sydney's award-winning cocktail bar PS40 and ran Henrietta Supper Club, serving the local bartender community. Several flaming pineapples later, Mitch joined Plantation Rum as their brand ambassador for Asia-Pacific, before moving to Elixir Distillers to share his love of Black Tot Rum with the world.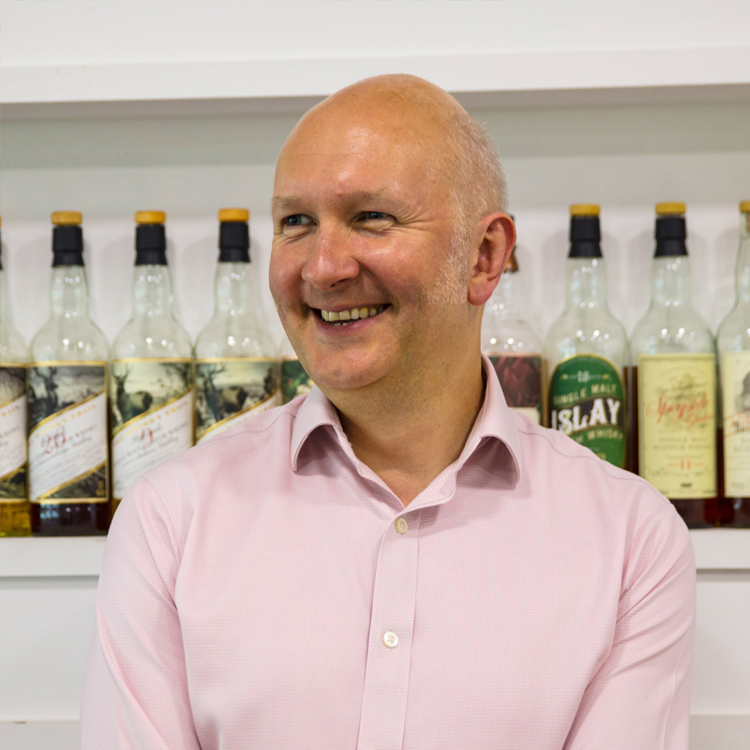 CHRIS MAYBIN
BUSINESS DEVELOPMENT DIRECTOR
Initially focused on the world of wine, Chris was introduced to whisky after moving to Paris to learn French. Since then he has worked with La Maison du Whisky – developing over 100 spirit brands for the French market – as well as Compass Box. Chris eventually moved to Speciality Drinks in 2016, where one of his key responsibilities is working with the team at Elixir Distillers to develop and grow our brands around the world.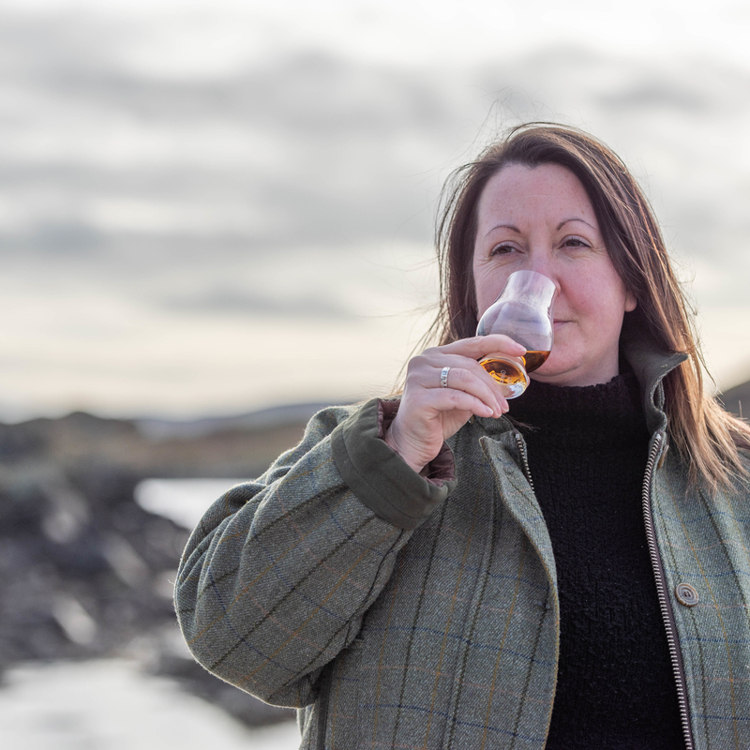 GEORGIE CRAWFORD
DISTILLERY MANAGER
Georgie started out educating herself in all things whisky at The Scotch Malt Whisky Society. She spent several years working in the Member's Room at The Vaults in Leith before she moved to Speyside to manage The Whisky Shop, Dufftown. This was followed by what would become 14 years in Diageo. Initially as the Brand Home Manager at Talisker Distillery on Skye, Georgie then moved into site operations via Glen Ord and Teaninich, before making that monumental return home to Islay to become the first female manager at Lagavulin Distillery.

In 2015, Georgie was named as the Icons of Whisky Scotland Distillery Manager of the Year and in 2016 was inducted into the Keepers of the Quaich. In her final role at Diageo, Georgie was working on the Port Ellen Distillery revival project.

Georgie has joined us as the manager for our new Islay distillery, which is being built a stone's throw from the school she attended as a child. She is very excited to help us take all our ideas from plans to reality.