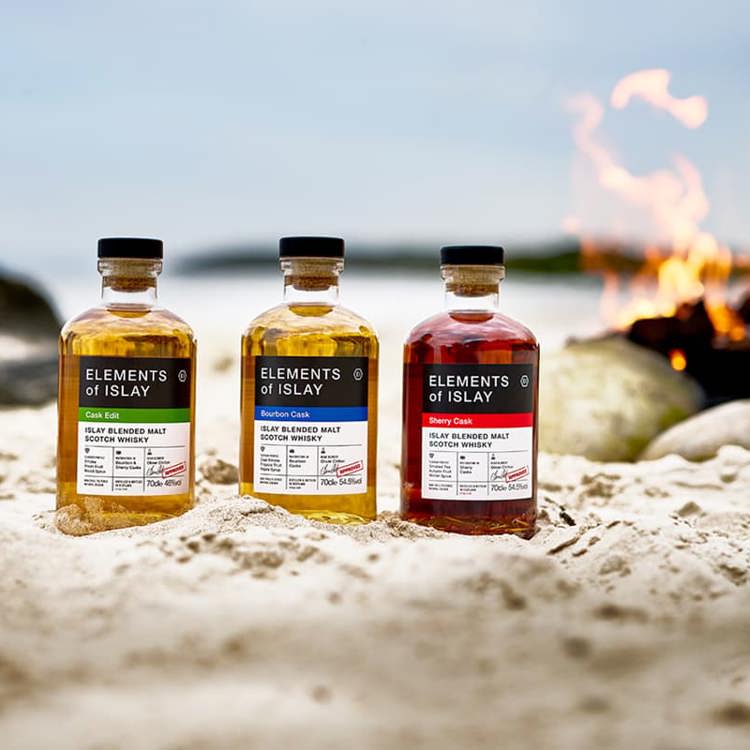 Elements of Islay
The Elements of Islay core trilogy comprises three expressions:
Cask Edit, Bourbon Cask and Sherry Cask.

Cask Edit is a composition - or edit - of refill, bourbon and sherry casks. Rich, smoky single malt from Islay's south coast marries together with a fresher, fruitier style from the north. Bourbon Cask is matured in first fill and refill bourbon barrels. Classic rich barbecue smoke from a south coast Islay distillery combines with more subtle, zesty flavours from the north coast. Sherry Cask is matured in first fill and refill sherry butts and hogsheads. Islay single malt from a south coast distillery brings flavours of dried fruits and dark chocolate, while a distillery on the north coast contributes notes of lemon oil and Arbroath smokie.

The range also includes a series of single malt bottlings from across the distilleries of Islay, as well as our now archived PEAT blend bottlings.

The Elements of Islay range consists of award-winning whiskies. We are proud winners of Gold medals for both Cask Edit and Sherry Cask and Silver medal for Bourbon Cask from IWSC (International Wine & Spirits Awards)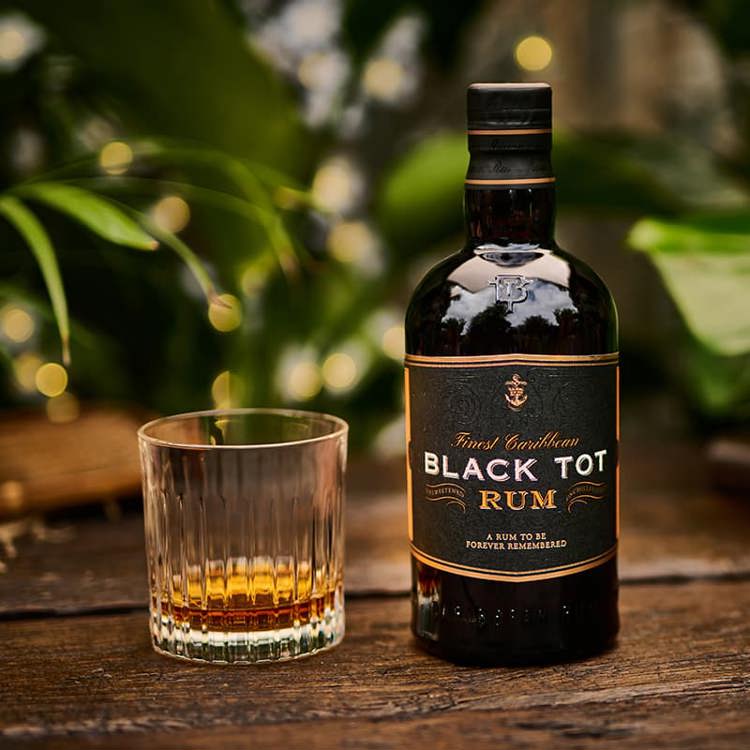 BLACK TOT
Named after the famous Black Tot Day on 31st July 1970 when the British Navy was given their final rum ration, the Black Tot range honours authentic blending techniques of the past, while providing a celebration of history for today.

Black Tot Last Consignment Rum was first bottled in 2011 from antique stone flagons acquired from a naval yard. It is the original rum used by the Royal Navy and contains rums of up to 100 years old.

Launched in 2019, Black Tot Finest Caribbean Rum is a modern blended rum using pot & column still rums from Guyana, Barbados and Jamaica. Black Tot Finest Caribbean Rum has been crafted for modern palates, while still keeping old blending traditions at its heart.

In 2020, we released the first of our annual limited edition Black Tot blends: Black Tot 50th Anniversary Rum. This was followed by Black Tot Master Blender's Reserve 2021 Rum and subsequent annual Master Blender's Reserve releases.

Black Tot Master Blender's Reserve 2022 received a Gold Outstanding Award from International Wine & Spirits with a score of 98/100 and won a Masters Award at The Spirits Business Global Rum and Cachaca Masters along with Finest Caribbean.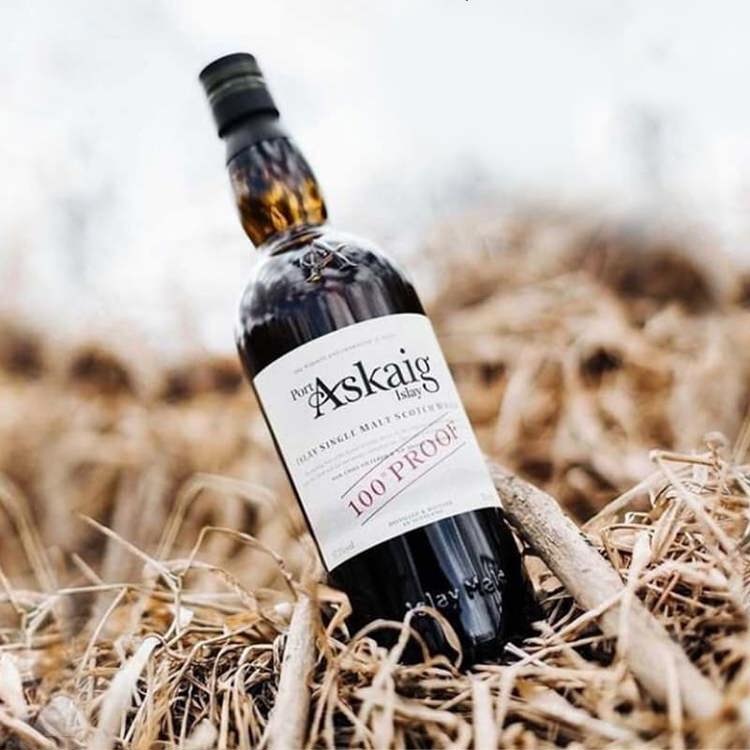 Port Askaig
Port Askaig is a range of Islay single malt whiskies that embodies the unique spirit of Islay and its people. Nestled into the north coast of the island, the town of Port Askaig has been the gateway to Islay for hundreds of years; it therefore seemed appropriate to name our whisky after this magical place. There is no distillery in the town of Port Askaig, which gives us the opportunity to select the finest casks from distilleries around Islay and enables you to make your own journey of discovery. Port Askaig whiskies are always elegant and characterful, and epitomise the essence of Islay.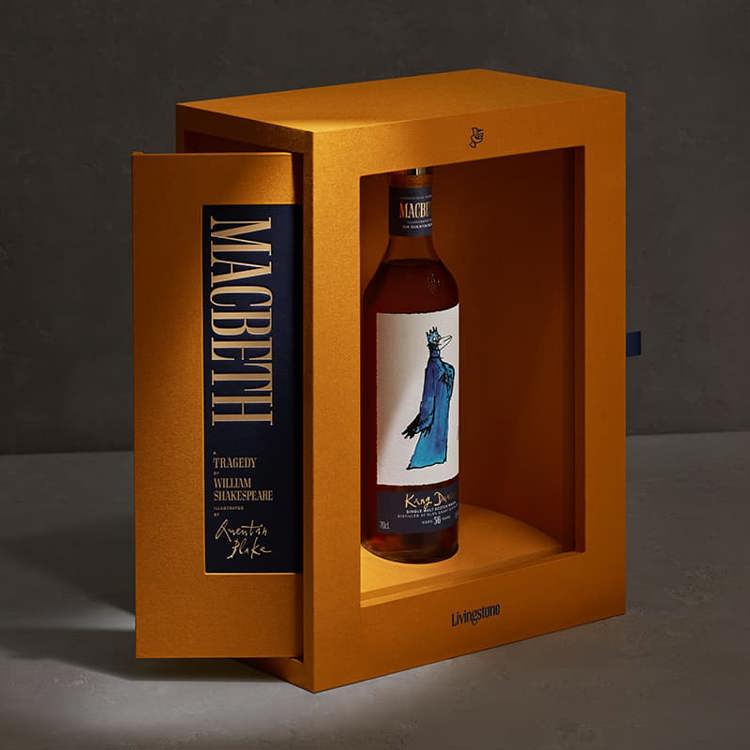 Macbeth
Macbeth is a Scotch Whisky collection of 42 characters, grouped into six series, inspired by Shakespeare's famous Scottish play. Macbeth was selected and bottled by us at Elixir Distillers in partnership with Livingstone, with illustrations by Sir Quentin Blake and character notes by Dave Broom.

Amongst the 42 characters is the refined and elegant single cask of Glen Grant cast as King Duncan, intensely smoky Islay and island whiskies for the Witches and Murderers, and the vanishing stocks of ghost distilleries that appear, naturally, as the Ghosts.

This collection of limited bottlings will be revealed over five years, released in 'Acts' featuring characters from across the six series. 'Act One', consisting of nine characters of various styles, ages and prices was launched in February of 2023.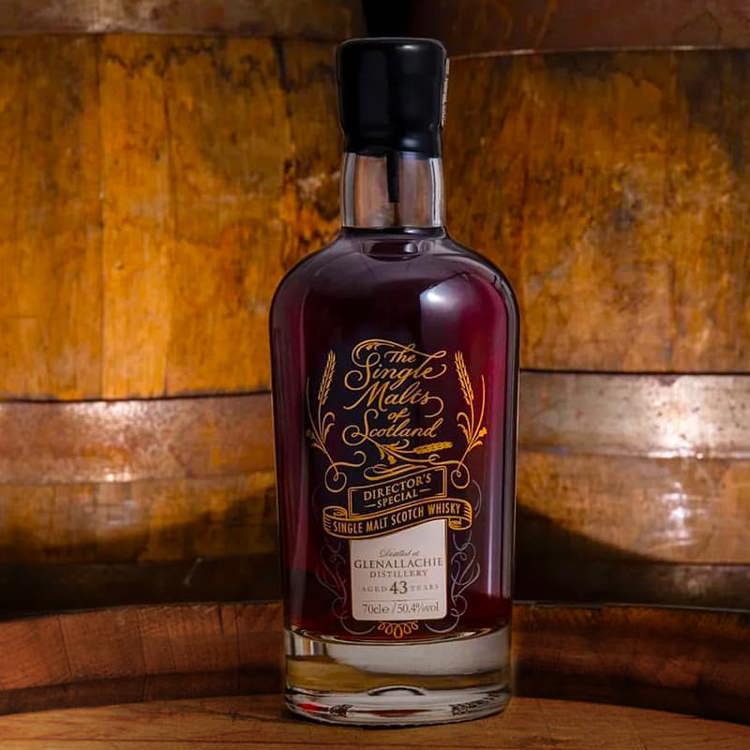 THE SINGLE MALTS OF SCOTLAND
Seeking out the finest casks of Scotch whisky has always been at the heart of the team's philosophy. Since 2002, these have been released as The Single Malts of Scotland, a range of superb vintage single malt Scotch whiskies selected for their individual quality and character. In addition to the classic single cask collection, the Single Malts of Scotland also includes the Director's Special series selected personally by Sukhinder Singh, as well as two small-batch collections: our accessible Reserve Casks and the more mature Marriage of Casks.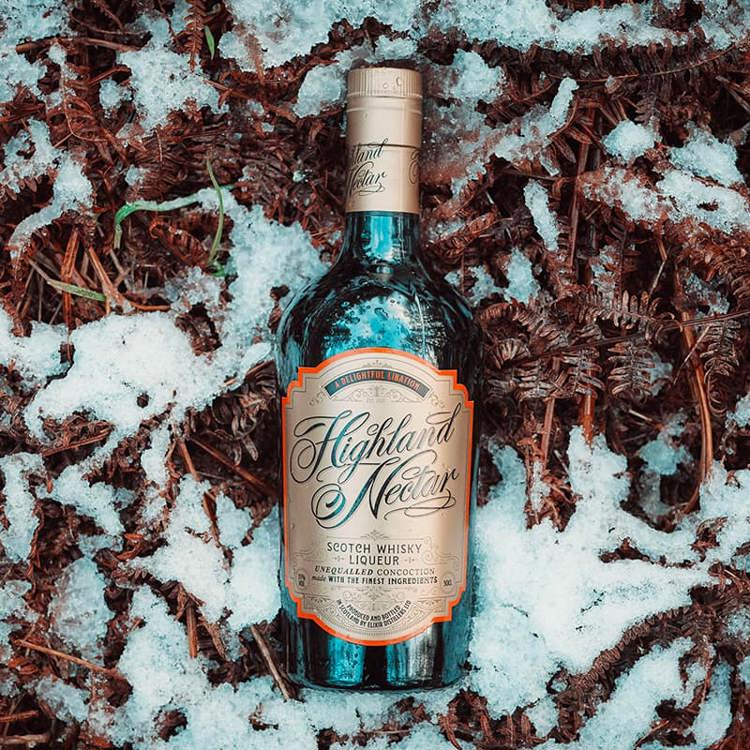 Highland Nectar
Highland Nectar is a beautiful marriage of Scotch whisky with infusions of bitter orange, star anise, nutmeg, vanilla, ginger and cinnamon. We took inspiration from the distinctive flavours of Scottish Highland whisky and the region's array of characterful herbs and spices, to devise a sumptuous liqueur worthy of the moniker 'nectar'. A joy to imbibe, whether on its own or in a delightful cocktail creation.

Recent winner of awards such as Silver Award from IWSC, Silver at Meininger's International Spirits Award and Gold from Concours Mondial de Bruxelles.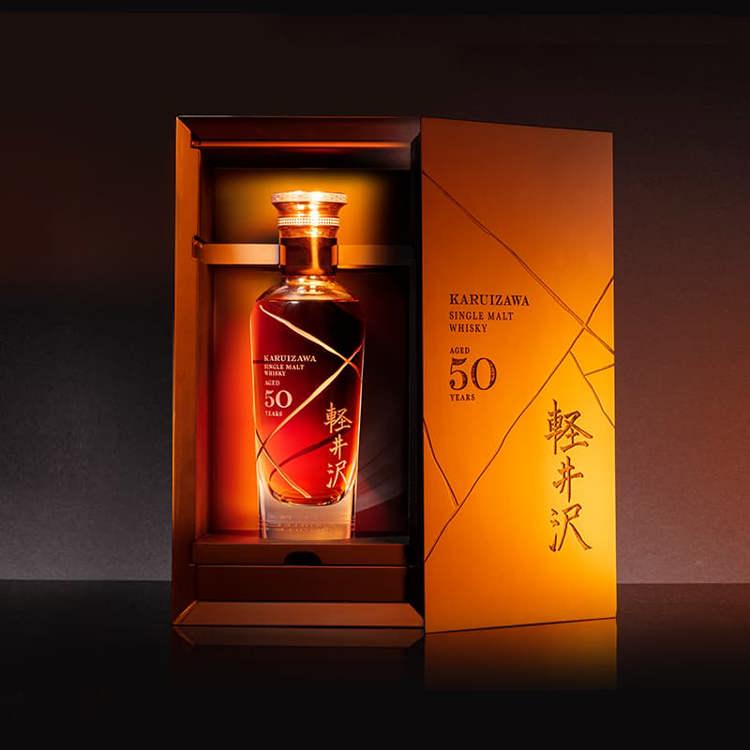 KARUIZAWA
Over the last decade, Karuizawa has become one of the world's most highly regarded and collectible whiskies. Located in the foothills of Mount Asama, Japan, the distillery was closed in 2001 and finally demolished in 2016.
Prior to and after the distillery's closure, there have been small quantities of casks saved and nurtured - allowing a rare glimpse into the search for balance and flavour at Karuizawa distillery.
Among the Elixir Distillers Karuizawa releases, there is the much sought-after 'Geisha series' of single casks, as well as an exceptional Karuizawa single cask bottling, Aged 47 Years, exclusive to our Travel Retail partners.
If you would like to keep up to date on any news concerning our upcoming Karuizawa releases, be sure to follow us on Facebook, Instagram or Twitter.
For any trade enquiries regarding our Karuizawa 47 Year Old Travel Retail exclusive, please contact our Export Sales Manager, Chanel Liquori on [email protected] or +44 (0)20 8838 9385.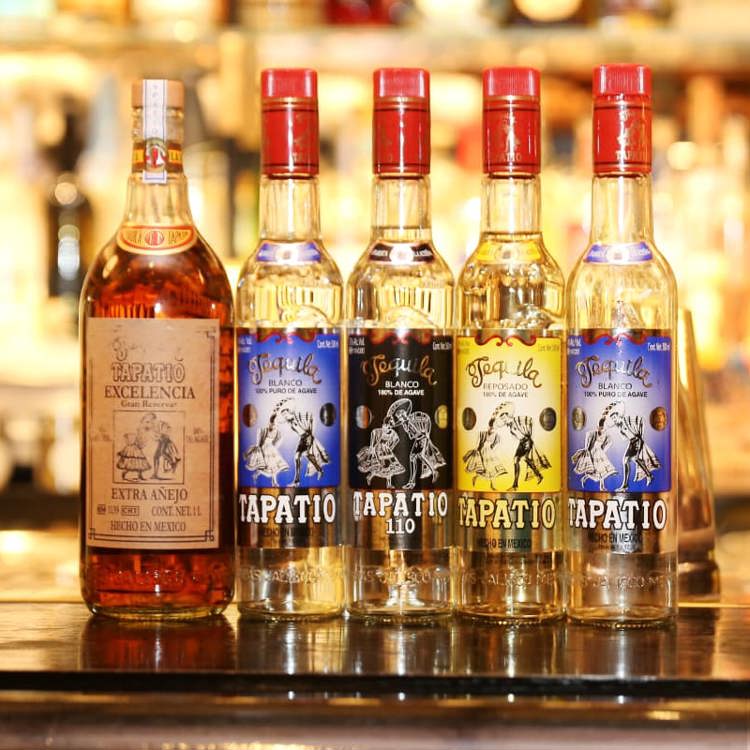 TAPATIO
Generations of expertise and a fierce family pride make Tapatio a Tequila that truly stands out from the crowd. La Alteña distillery was started by Don Felipe Camarena in 1937 and his grandson, Carlos Camarena, is now master distiller. Tapatio is their original Tequila and sits at the heart of their beautifully produced range of spirits. We are honoured to have global distribution rights for Tapatio Tequila outside North America and Mexico.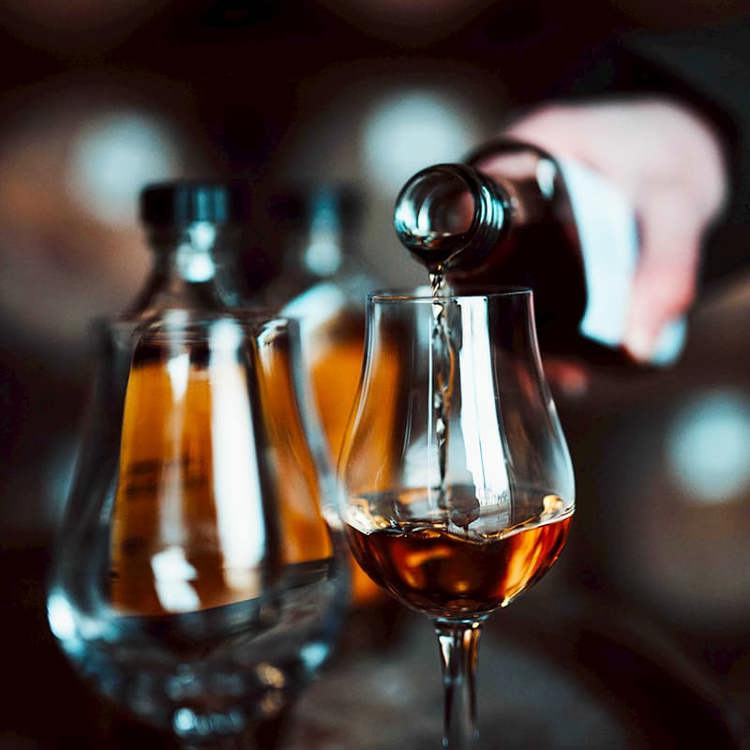 ELIXIR GLASS
THE DEFINITIVE WHISKY & FINE SPIRITS TASTING GLASS
The Elixir Glass was designed by Elixir Distillers Founder, Sukhinder Singh and Creative Director, Raj Chavda and developed with Glencairn Crystal. This exceptional tasting glass is already widely respected by leading whisky experts, who favour both its design and functionality.

With its sturdy stem, perfectly conceived tulip bowl shape and tapered mouth, the Elixir Glass ensures the nuanced aromas and layered flavours of any of your preferred spirits can be fully revealed and savoured.